If You are Over 65, You are Entitled to a Property Tax Exemption.
Mahoning County Auditor Michael V. Sciortino has announced that with the passage of House Bill 1 19, the State Legislature has expanded the Homestead Exemption Program, a reduction in property taxes, for all senior citizens and permanently disabled homeowners.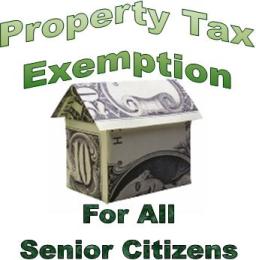 Every senior citizen or permanently disabled homeowner will receive an exemption of $25,000 on the appraised value of their home from property taxes on a single family residence, regardless of income.
The income limits under the former program have been eliminated. The new law becomes effective July 1, 2007. Enrollment dates for new applicants who were previously not eligible are July 2, 2007 to October 1, 2007. Applicants can apply for Homestead Exemption in the year they turn 65 as long as they own and occupy the house as of January 1 of the year they file.
Homeowners who are currently receiving the Homestead reduction will automatically be included in the expanded program and do not need to contact the Auditor's Office.
The requirements under the new program for proof of age include a photocopy of picture ID such as a driver's license, State of Ohio ID card or a current or expired passport. For more information, please call the Auditor's Office at 330-740-2010.
Applications are available by clicking here. Homestead Exemption Application In addition, a list of various locations throughout Mahoning County where applications will be available is forthcoming.