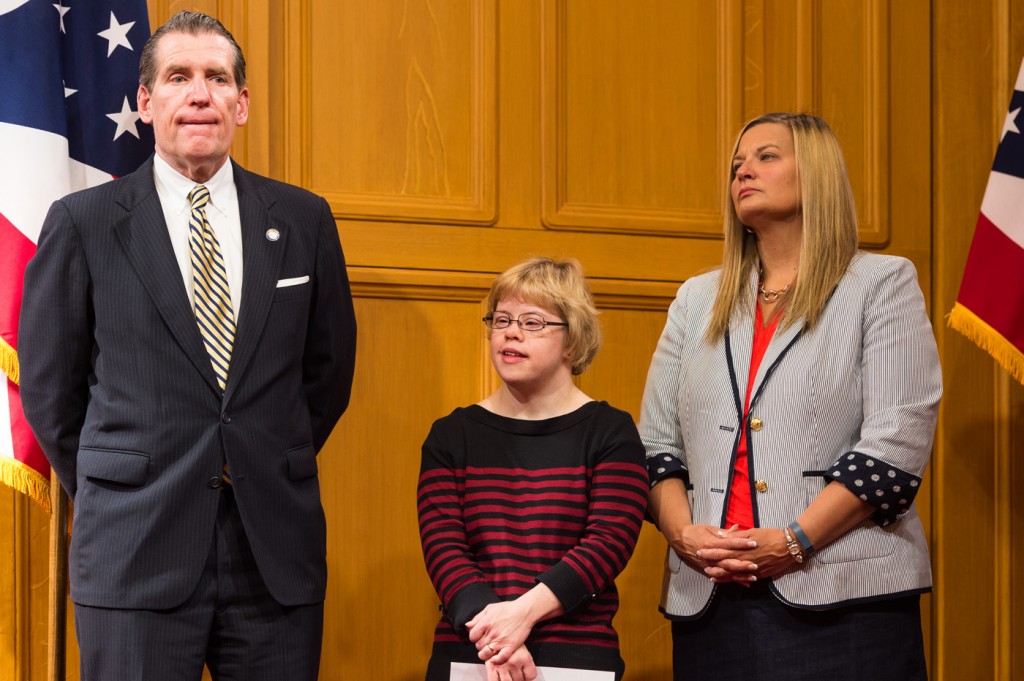 Columbus, OH – April 16, 2015 – (RealEstateRama) — State Senator Shannon Jones (R-Springboro) today introduced legislation aimed at lifting some of the financial burden carried by Ohioans living with disabilities. 
Jointly sponsored by State Senator John Eklund (R-Munson Township), the bill would allow eligible disabled individuals and their families to establish ABLE (Achieving a Better Life Experience) savings accounts. Similar to 529 education savings plans, these tax-advantaged accounts would provide the opportunity to save for disability-related expenses without losing eligibility for public benefits.
"Disabled Ohioans and their families should not have to choose between paying for disability-related expenses and receiving healthcare, food and housing assistance that they need to live healthy lives," said Jones. "This legislation returns financial control and autonomy to people living with disabilities."
Currently, disabled individuals are unable to report more than $2,000 in cash savings, retirement funds and other assets if they are to remain eligible for a wide range of public benefits, including Medicaid and Supplemental Security Income (SSI). This monetary cap limits the ability of many individuals to pay for disability-related expenses such as transportation, employment training, legal fees, education and assistive technology.
"It's high time we helped remove outdated disincentives to saving for our fellow Ohioans with disabilities," said Eklund. Encouraging them and their loved ones to put money away for school, transportation, wellness and other needs will not just help improve their quality of life – it will strengthen our economy as a whole."
The bill will harmonize Ohio law with federal legislation that was signed last December. Seven states have already enacted similar legislation, and ABLE is awaiting passage or signature in twenty-eight additional states.
"I would like to see Ohio join the list of states that have taken this step to affirm that people living with disabilities have the same opportunity to save and prepare for their futures, " said Jones. "Just as many Ohio families save for their children's future college expenses, the ABLE Act will allow families to plan for expenses that meet the unique needs of people with disabilities as they enter adulthood."
The bill will now go to a Senate committee for further consideration.